A new podcast from frozen polytunnel
Seasons are shifting - fall to winter. I prepare my garden for a fourth season and it's exciting to make sowings and plant for a winter garden.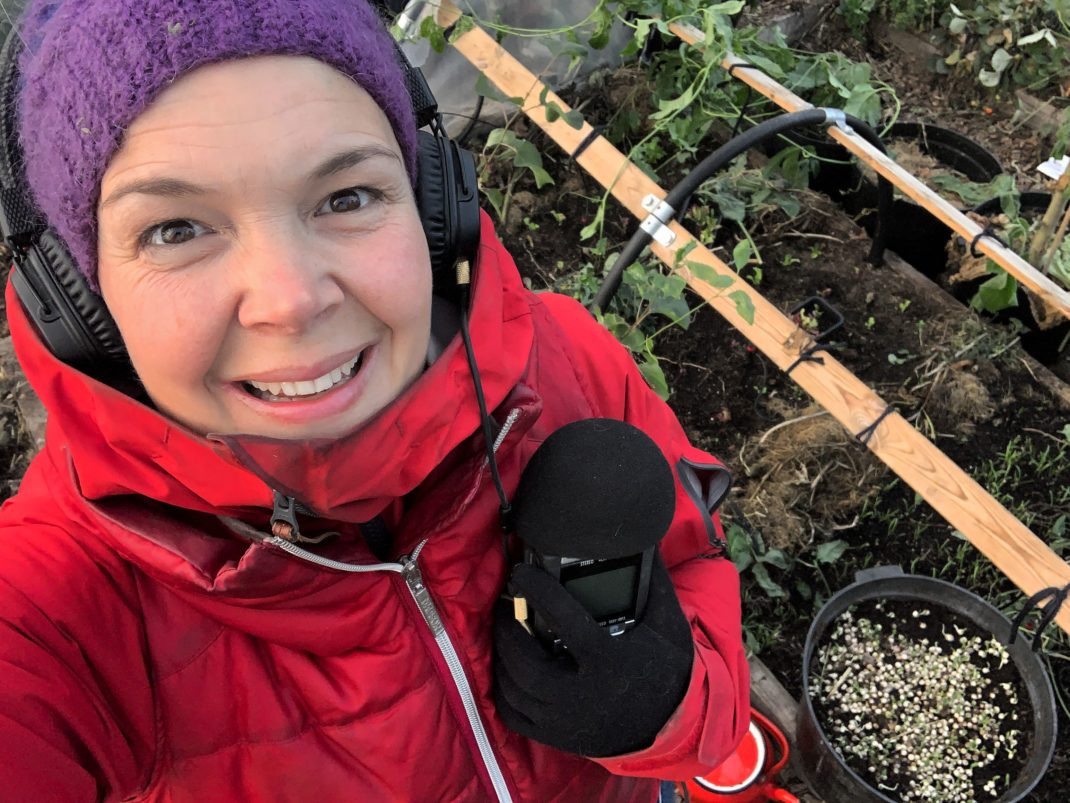 We had a cold start of October, with nearly -6 degrees (Celcius) outside. Most things froze in the polytunnel, of course. The start of winter! I went out there one morning to record a new podcast for you.
If  you are new to my podcast you may want to listen to another episode. Here's one from summer, in where I go to get some grass clippings by the church in our village.
Find my podcast here
Don't forget to leave a comment and/or a review for my podcast in your app, it'll make me happy!
You'll find the podcast Sara's Kitchen Garden in apps for podcast, such as iTunes and Spotify. You can also listen through:
There is no specific webpage for the podcast but I will publish every new episode here at my blog. Please, leave a comment if there is anything you want to hear more about or ask me. Thank you for listening!
/Sara Bäckmo
17. October 2019