02. May 2018
Launching: Sara's Kitchen Garden in English!
My online garden is finally available in English! From today, my garden blog Sara's Kitchen Garden on sarabackmo.com will be open to all my English-speaking readers who want to know more about growing your own food at home. I'm so excited!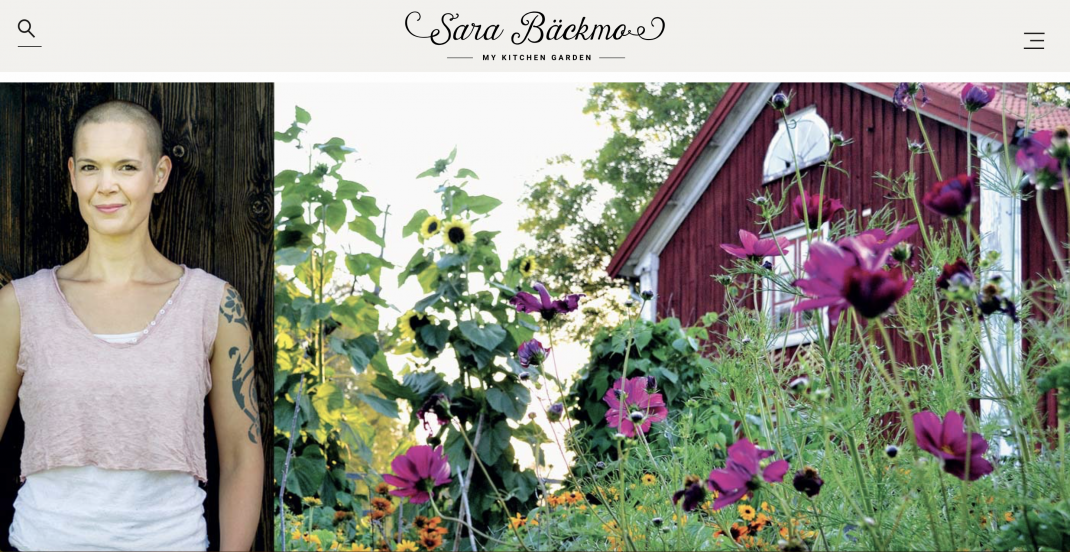 Welcome to my English online garden, a translated version of my Swedish garden blog.
All of the content on my social media platforms is about how I run my kitchen garden in Sweden. My garden here at home provides enough food for my family of six – all year round. I grow on 500 square meters (5300 square ft) all together with 350 square meters (around 3700 square ft) of open land and 45 + 18 square meters (480 + 190 square ft) in two polytunnels. I grow all kinds of vegetables, fruits and berries.
I live in the south of Sweden (56° 53′ 21″ N) so I grow in a quite unforgiving climate compared to many other countries. Naturally, I get a lot of questions about this. People wonder how I manage to grow so many vegetables here, isn't it too cold? I look forward to sharing the answers to all of your questions here on Sara's Kitchen Garden in English.
For those of you who don't know that much about me:
My name is Sara Bäckmo, soon to be 40 years old. My family consists of my life partner Philip and our four children. We also have a Newfoundland dog and three cats. We live in the country side in an old, red Swedish house. We're surrounded by meadows, old stone walls and forests. It's a beautiful place to live!
I've been interested in restoring old houses for a long time. But after we had the children, it got a lot harder to work on our house undisturbed. Instead, I decided it was time to start my own dream garden. I started already in 2011. My goal was to create a garden that would produce all the vegetables the family needs during half the year, within three years. It didn't take long before my gardening turned into a passion. It's my calling and now I simply can't stop! I'll write more about how I started building my own dream garden in more detail soon.
I found a new passion in 2012. I wanted to start sharing my experiences in the garden and inspire others to start growing their own food too. So, I started to post updates from my garden on my own blog. Today, sarabackmo.com is Scandinavia's largest gardening blog. And now it's time to launch the blog Sara's Kitchen garden in English too. It's amazing!
I mostly grow in my free time, together with our four children. I think it's important to keep my gardening a hobby. So, I grow like I always did – with the same challenges, ups and downs as my readers experience. My work consists of writing the blog, creating videos on Youtube, holding classes and writing books.
Thank you for following Sara's Kitchen Garden!
/Sara Bäckmo
6 responses to "Launching: Sara's Kitchen Garden in English!"