14. December 2018
#MyFavouriteVideo
I work as an influencer and YouTube is a great way to reach people. But it's also a big source of inspiration for me as a creator. I was recently challenged to pick #MyFavouriteVideo on my channel Sara's Kitchen Garden. Here it is!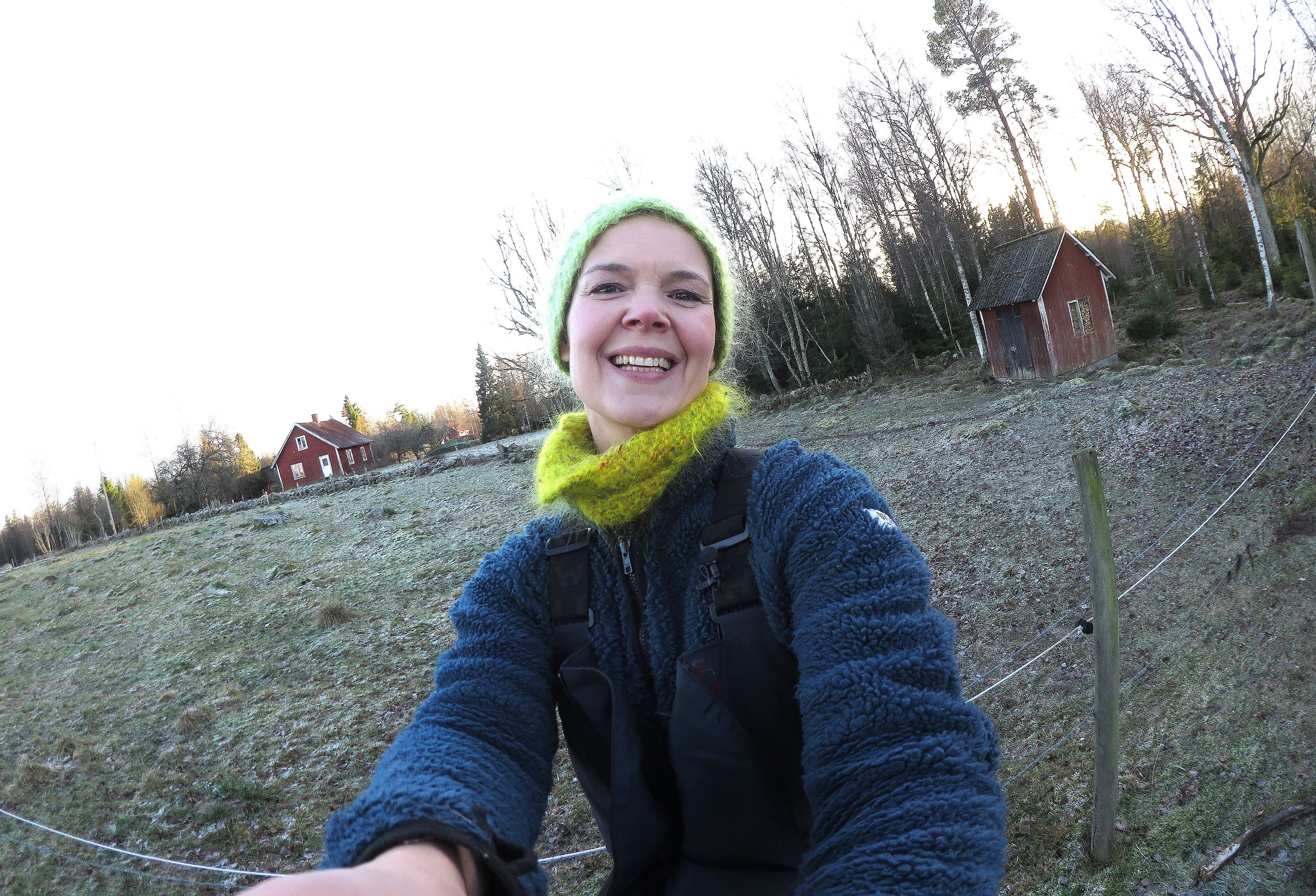 My social media accounts started blowing up a few weeks ago. So many of my followers wanted to congratulate me!
I had just been nominated for the YouTube challenge #MyFavouriteVideo. The challenge is about sharing one of my favourite videos on my channel Sara's Kitchen Garden and then challenge three other creators to do the same. I was nominated by Homemade & homegrown & home in nature. It was so much fun to be a part of this project!
I'm going to tell you a bit more about my favourite video below. I also wanted to give a shout out to three YouTube channels I really like, learn more about them here:
Check out the channels here:
Sara and YouTube
YouTube is an amazing platform. It's a great tool for me as an influencer and I use it in my free time too. It's really easy to use and anyone can create their own account and share their material. There is such an abundance of content out there! Some of it is made by people who just want to share their hobbies, and some videos are produced by large media companies. I always feel so happy when I find my own little nuggets of gold on YouTube. I love watching people who can tell a story about something they truly love.
I started producing my own videos from the garden in 2012, in Swedish. I now have two YouTube channels I update regularly:
Swedish: Skillnadens Trädgård
English: Sara's Kitchen Garden
We publish around 2-3 videos every week. A production company helps me record and edit my videos, but I still do plenty of the work myself. The people behind the editing and filming are always credited in the description for the video, if you want to know more about them.
Inspiration
Many of my followers ask me what inspires me in my gardening, and I have to say that YouTube is one of my biggest sources of inspiration. I have been watching many videos about persimmon to learn more about how to take care of my own little tree in my polytunnel. Most of these videos were made by people who use YouTube as a hobby. I grow many exotic trees in my polytunnel and I still have a lot to learn when it comes to for example pruning and pollinating. Since I can't find much material in Swedish, I just go through videos from gardeners living abroad. In these cases, I search for the types of videos I need to watch, instead of turning to a specific channel.
Another important aspect of YouTube is all of the inspiration I get to keep working on my content and the way my videos look. I need to keep growing and I think it's so fun to see what other YouTubers are doing. The packaging is so important. It's not only about the sound, the editing and the content though. What goes on behind the screen is equally important. Thankfully, there are plenty of influencers in many different areas of life that inspire me to find new creative solutions!
I get very excited when I find material that was made with a great sense of joy, even though I can't really use any of the strategies or tips from that particular creator. I felt pretty tired and worn out after working on my new book this summer. But Erik Aanderaas channel made me feel so much better! His videos about sailing gave me new energy and made me want to go straight out into the garden and start filming.
So, let's see if Richard, Erik and Vivi might be interested in sharing their favorite videos with us too. Stay tuned!
/Sara Bäckmo