29. April 2022
Homemade Zucchini bread rolls
I love baking my own bread and I often put grated vegetables in the dough. These squash bread rolls are delicious!
Ingredients:
4 tbsp (around 50 g) yeast
a little bit more than 2 cups (around 5 dl) lukewarm water
1 1/4 cups (around 3 dl) rye flakes
1 1/4- 1 3/4 (around 3-4 dl) grated and wrung-out Zucchini
1 tbsp honey
wheat flour
a little bit less than 1 tbsp salt
These bread rolls made with grated Zucchini are so juicy and delicious! And why not make life easier for yourself by simply baking them in a large roasting pan. I put my dough in a food processor that kneads the dough for at least 10 minutes before letting it rise. You get the best results when the dough is so loose that it's almost batter-like.
This recipe makes around 20 squash bread rolls.
Instructions:
Crumble the yeast in a bowl.
Add the water and mix.
Add rye flakes, squash, and honey. Mix.
Put the flour in, little by little until the dough has a nice texture. You will probably need to add more flour as you go along since the squash will release a lot of water when you knead the dough.
Knead the dough for about 10 minutes, add salt in the end.
Let the dough rise for about 1 hour.
Put the dough in a large roasting pan covered with a floured baking sheet.
Flatten the dough in the pan. It's easier if your hands are covered in flour.
Put a towel on top and let the dough rise for about 30 minutes.
Heat the oven to 440 degrees (225 degrees Celsius.)
Use a knife that you covered in flour to cut the dough into 20 separate pieces.
Dust a little wheat flour on top of the dough. You could also use wheat flakes if you want to.
Bake in the oven for 15-20 minutes.
Put the Zucchini bread rolls on a cooling rack.
If you want to make a nice treat for your kids, use cookie cutters to make fun shapes. You can use grated pumpkin instead of Zucchiniif you want to! Delicious!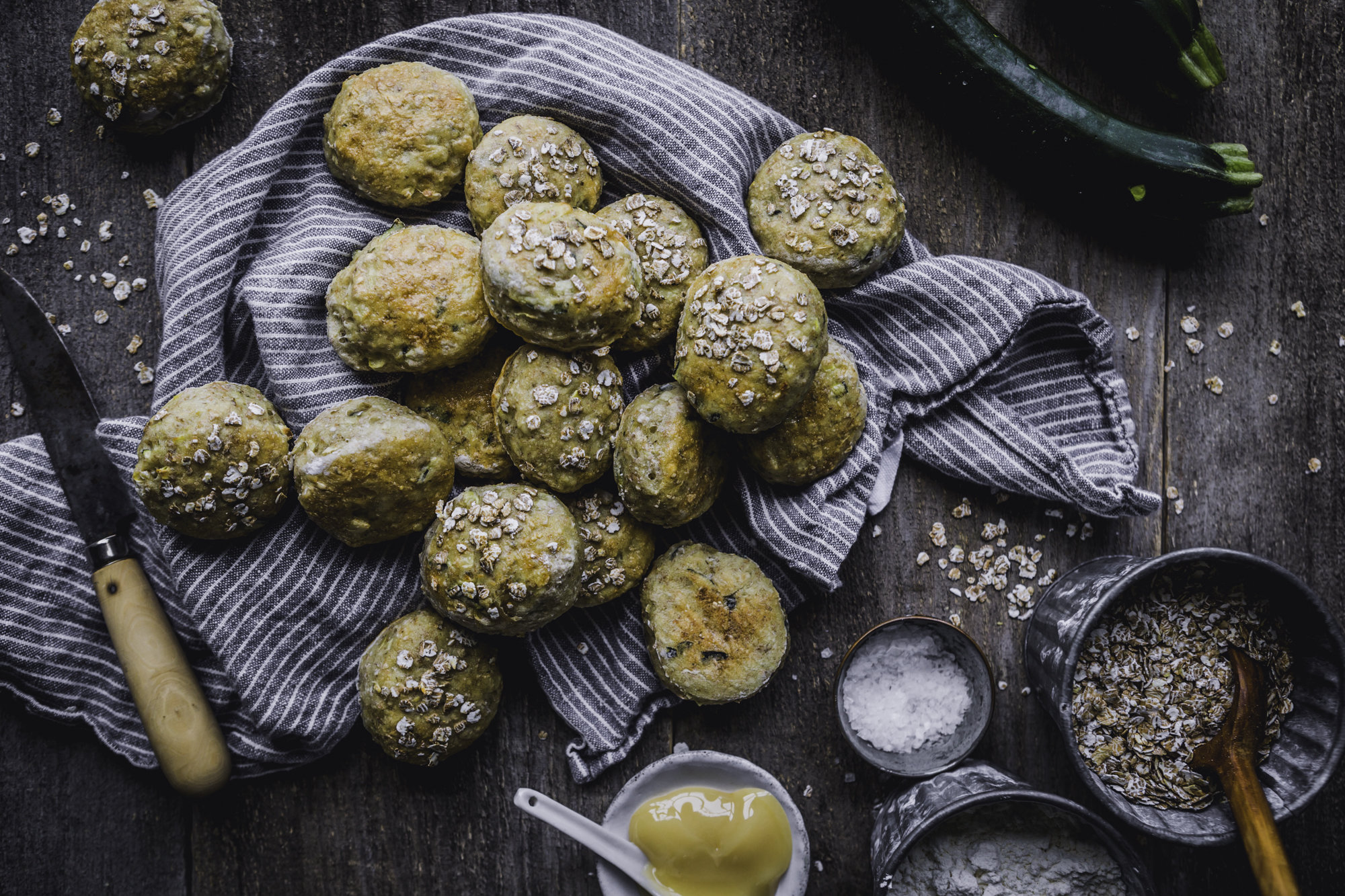 Recipe: Sara Bäckmo
Photo: Maria Strömberg Bååth
2 responses to "Homemade Zucchini bread rolls"