My homemade pickled beets
I grow and cook a lot of root vegetables in my kitchen garden, and beets are no exception. Making pickled beets is pure joy, and really easy too!
Ingredients
1 lbs 4 oz (2 kg) beets
1/4 cup (around 0.5 dl) red wine vinegar
1/4 cup (around 0.5 dl) white wine vinegar (12%)
1 1/2 cups (around 3.5 dl) water
1 1/4 cups (around 3 dl) sugar
1/2 tbsp carnations
I just love making pickled beets, especially my mother's recipe. We make plenty of jars every year. My best tip to get the kids to eat them is to tell them about what happens in the toilet later. Red pee!
Instructions:
Put the beets (with skin) in a pot and let them simmer for around 45 minutes.
Rinse in cold water and remove the skin with your hands.
Slice (or keep them whole if you want to.)
Mix the ingredients for the pickling liquid.
Add the beets and boil for 15 minutes.
Put the beets in jars and add the pickling liquid on top.
Keep the jars somewhere cool, serve as a side to a hearty stew that needs a little extra tanginess. Enjoy!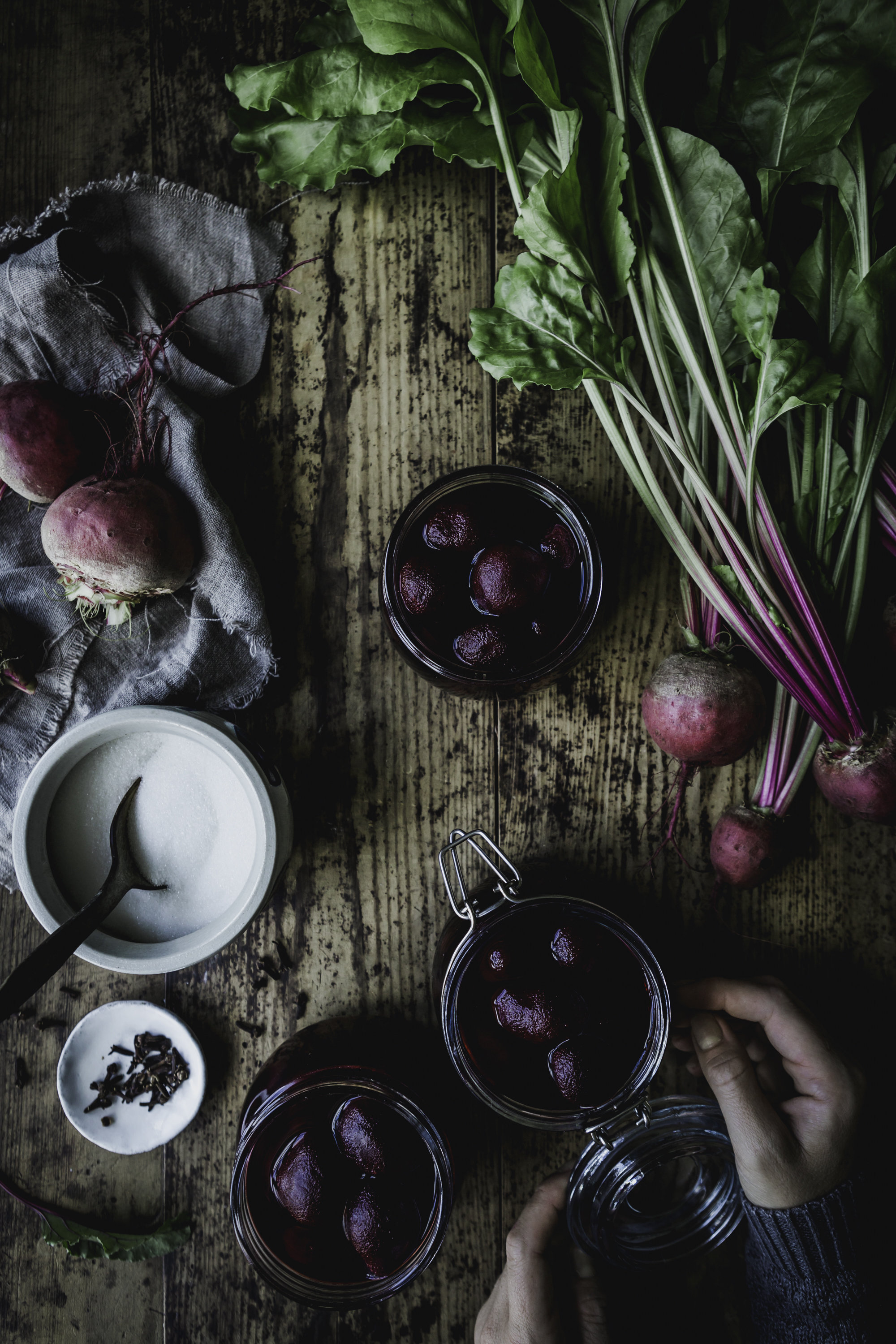 Recipe: Sara Bäckmo
Photo: Maria Strömberg Bååth
2 responses to "My homemade pickled beets"